High temperature resistant ceramic insulation coating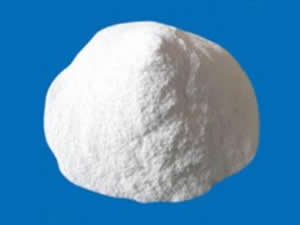 Insulating paint, also called insulating coatings, is a kind of paint with excellent electrical insulation. Insulation material is an indispensable material for electrical equipment. The quality of insulation material plays a key role in the economic and technical indicators and operating life of electrical equipment, and it is compared to the "heart of the motor". Zhisheng Weihua insulation paint engineer proposed that the electrical, thermal, mechanical and chemical properties of insulation paint are very important. Winding wire is one of the important application fields of insulation varnish. With the development of China's winding wire industry, China may become the world's main country for the production and trade of winding wire, and it may also become the world's largest market for insulation varnish for winding wire. However, in terms of quality and performance, the insulation paint produced in China still has a large gap with developed countries.
The development of insulation paints;abroad is significantly higher than that of domestic ones. Not only are the heat-resistant grades high, but there are many types of paints suitable for special purposes. China has also done a lot of research in recent years, and has further improved the quality and technical content of paint. Beijing Zhisheng Weihua Chemical Co., Ltd. is a leading domestic anticorrosive and insulating coating. Insulating coating is one of its special coatings. Excellent performance, comparable to excellent foreign coatings. The production of a new generation of domestic high temperature resistant ceramic insulation coatings has led the rapid development of domestic insulation materials. The company's ZS-1091 high temperature resistant ceramic insulation coatings are divided into two types: high temperature resistant solvent coatings with a temperature resistance below 600 ℃ and water based 600-1700 ℃. The coating can form a layer on the surface of the coated object with high volume resistivity, high volume resistivity, greater than 1012Ωm at room temperature and high dielectric strength (breakdown strength) greater than 104KV / m. The coating can withstand a strong electric field without being penetrated. The coating has a high mechanical strength and good chemical stability. It is resistant to aging, water, chemical corrosion, and long-term fire resistance. With mechanical and thermal shock resistance performance, Zhisheng Weihua ZS-1091 high temperature resistant ceramic insulation coating can work continuously at the corresponding operating temperature.
The effect of the enameled wire insulation varnish is to make a good insulation layer between the wires in the winding to prevent the current from flowing. ZS-1091 ceramic insulation coating, as an electrical insulation paint, not only has good dielectric and chemical properties , but also has excellent mechanical and thermal properties. Its excellent mechanical strength and abrasion resistance, scratch resistance, and good adhesion to the conductor, and good elasticity and flexibility make it able to withstand various intricate mechanical stresses such as processing and motor and electrical operation (such as Friction, bending, stretching, compression, impact, etc.) and physical factors, that is, the combined effect of the paint film capable of withstanding thermal, electrical, and mechanical stress (such as softening breakdown test). At the same time, the coating insulation layer can maintain its original performance under long-term moisture, heat, mechanical effects and chemical erosion. Therefore, ZS-1091 high temperature resistant ceramic insulation coating has excellent heat resistance, impact resistance, softening breakdown temperature and oil resistance. It also has high mechanical strength, Freon refrigerant resistance and good compatibility with impregnated paint. . In addition, the coating is moisture-proof, mildew-proof, corrosion-resistant, salt-spray-resistant, UV-resistant and other harmful substances, and has strong adaptability to the environment.
General enameled wire insulation varnishes used in China account for more than 60%, but high temperature resistant enameled wire varnishes in developed countries account for a considerable proportion, and with the development of the motor and electrical industry, high temperature resistant enameled wire varnishes are the future development direction of insulating paints . Although China now has a limited demand for high-grade insulating paints, and there is a gap with foreign insulating paints, but with the development of the national industrial economy, the demand for high-grade insulating paints will increase. It is no doubt that high-temperature resistant ceramic insulating paints Up front.